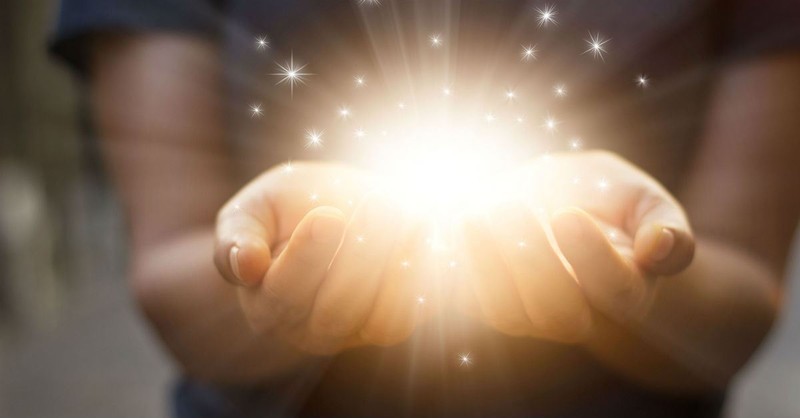 Homily delivered on November 15, 2020, at St. Andrews Episcopal Church, Princess Anne, Maryland.
1 Thessalonians 5:1-11; Psalm 123; Matthew 25: 14-30
For those who pray the Daily Office, you may recall that last Sunday, we prayed Psalm 96. The psalmist exclaims: "Say among the nations, "The Lord is king!…He will judge the peoples with equity…Then shall all the trees of the forest sing for joy before the Lord; for he is coming, for he is coming to judge the earth. He will judge the world with righteousness, and the people with his truth."
He will judge the peoples with equity…He will be fair and impartial.  I cannot help but think that the judgment implied in today's parable is no where close to fair and impartial but is rather terrifying. "As for this worthless slave, throw him into the outer darkness, where there will be weeping and gnashing of teeth."
Is this the type of God we worship—a God who, for example, rewards the rich and makes them richer and condemns the poor, only making them poorer? Spoiler alert: no! Unfortunately, the parable of the talents is among the most abused texts in the New Testament.
Contrary to what might be marketed by some best-selling televangelists, the parable does not justify a gospel of economic prosperity. The Bible actually does not support any of our modern constructs or understandings of economics, such as communism or even capitalism, but that's a separate homily.  Instead, this parable challenges believers to imitate their Master by using all that God has given them for the sake of the kingdom, for the sake of the unfamiliar other.
The parable is located in Jesus' eschatological discourse (24:1-25:46) (or the end times) where he instructs his disciples to endure through difficult times and to live in anticipation of the Lord's return. Like all the parables in this section, it exemplifies the certainty of the Lord's coming and how the disciples are to live in the meantime. Since even Jesus did not know exactly when he would return (Matthew 24: 36), the messages of how to live in the interim perhaps seems repetitive…but it probably needed to be.
The teaching of the talents may remind you of another parable, that of the faithful and wise slave who continues to do the work of the master until the master comes (24:45-51). Although the master is delayed, he arrives to find the wise slave doing the tasks that have been appointed to him in the master's absence.
The foolish slave, however, has neglected his work and abused his power. He receives severe punishment. Likewise, in the parable of the talents, the master entrusts his servants with his property, and punishment awaits those who have failed to carry on the master's work (24:49-51).
Like the parable of the ten bridesmaids we heard last week, the parable of the talents portrays the kingdom of God (25:14). The kingdom is not simply likened to a man on a journey, but to the story that follows — a story that illustrates how the disciples are to wait.
Last week I focused on the fact that we weren't told which of the bridesmaids faltered and didn't prepare; we weren't supposed to know, thereby prohibiting us to judge them. As Fr. Rob talked about at Wednesday's midweek service, however, all of us will face that ultimate moment where we will need to account for- and judged – on how we waited, and what we offered towards the kingdom. And that we will most likely be surprised at who will be joining us at the heavenly banquet.
Keeping that in mind, today we have three slaves and we are told that one hid the talent in the ground because the master was a harsh man, reaping where he did not sow, and gathering where he did not scatter seed. Well, there's the rub; we know that's not Jesus. Jesus the Christ cannot be interpreted as a hard slave-master who demands unjust practices for profit from his servants.
But we should not neglect the time Jesus was less than an adorable, meek and mild fuzzy bunny with people. As we'll recite together in a few short minutes, "We believe in one Lord, Jesus Christ, the only Son of God, eternally begotten of the Father….[who] by the power of the Holy Spirit he became incarnate from the Virgin Mary, and was made man." A man, born in human likeness, in human form (see Philippians 2: 1-11). Jesus was not shy about expressing and showing his anger and displeasure. In Matthew 23 for instance he launches into a long, emotional tirade against the scribes and the pharisees and it's jarring, his anger hot: "You snakes, you brood of vipers! How can you escape being sentenced to hell? (v. 33). His entire focus was the fact of how much the scribes and pharisees were hypocrites, or teaching and saying one thing while doing the opposite. And as most know, he also showed his anger when he overturned the tables of the money changers.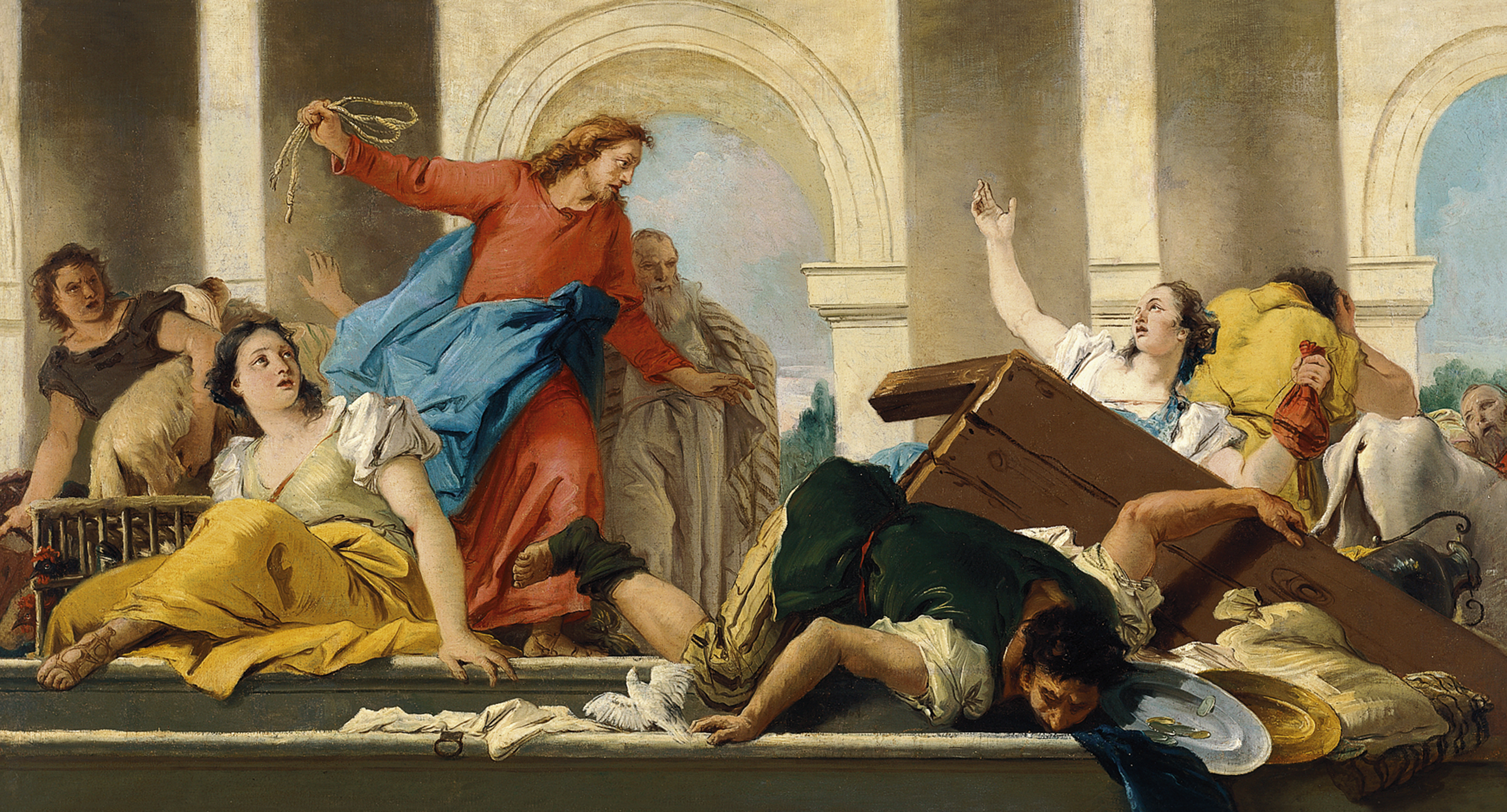 This, oddly, should be comforting. As we continue our pilgrimage, we'll have times where we are angry. Our Lord can identify with that. But perhaps this too is a double-edged sword: what if that anger – or say the wrath of God – is directed our way, when called to make our accounting?
First, the wrath of God is another misunderstood term in modern imaginations. It comes from the Hebrew Scriptures (our Old Testament) but it's not like when we see a conflict between two humans, with one seeking revenge against the other for some perceived wrong with the purpose to inflict pain or to hurt.
The Apostle Paul guides us. In Romans he talks about the wrath and judgment of God that will come to those who have rejected the truth, the gospel, and followed evil (See Romans 2: 1-17). Romans 2:5 offers a good perspective on just what God's wrath is, "But because of your stubbornness and your unrepentant heart, you are storing up wrath against yourself for the day of God's wrath when his righteous judgment will be revealed." His wrath appears to be synonymous with his righteous judgment.
God's wrath is not angry retribution against those who have offended God. Rather it is his righteous judgment against those who do evil. God is righteous. And he will judge us according to His righteous standard. And if you take the time to review Romans 2, Paul begins with yet another admonition about judging each other. For Paul, that's what God has no patience for.
And so, we remind ourselves that we, all of us, are sinners, and we need God; we need Jesus. And by realizing Jesus is the not overbearing task master in today's parable, the implied judgment actually should not be our focus. We can now shift our thoughts; there are unusual elements present worth looking at, for one, the overabundance of gifts. The basket – or table – is overflowing.
A talent is a vast sum of money and generously distributed to the servants though in different amounts. The master entrusts his wealth to his servants. Not only is he trusting them with his wealth, he does so over a long period of time. As was so painfully evident the other week, our modern culture, which places so much value on things happening immediately, even instantaneously, has become unaccustomed to waiting. Yet here we have another gift, the gift of time, a "long time" in fact, allowing the servants to live faithfully in this superabundance.
And this is where I actually do wonder if our Biblical ancestors perhaps were better suited than we are today when pondering this parable, because their understanding and experience of time radically differs from our sensibilities with respect to time. But the servants already participate, in a yet incomplete fashion, in the life of their master. Think of the master here as inviting his servants into a fullness, a superabundance of grace that is continually offered. Saint Isaac the Syrian framed it this way: God can only give faithful love.
Since God offers faithful love, we should too, should offer each other a superabundance of grace. We know full well conflict is part and parcel of being in communion with each other; that's as old as, well the Bible. We pray for God's grace to be extended to us; can we then extend that grace to each other? We'll of course make mistakes; we're human. The hardest thing to do I think is to forgive ourselves for the mistakes we make. But we will be held to account for our stubbornness and unrepentant hearts as referenced by Paul in Romans. And lest we forget another almost impossible command from Jesus: becoming reconciled with those whom we have become estranged before approaching the altar, rather than walking away from each other (Matthew 5: 21-27).
What then can be said about the third servant? The judgment still appears to be very harsh doesn't it? However, by considering this parable as one of invitation, perhaps his plight takes on a different perspective. The master is inviting, continually inviting us into superabundance, grace, and joy (which is really nothing other than an invite into discipleship). Then the only conclusion that can be drawn is the third servant is not able to hear or accept this invitation. The third servant has not only hidden the talent, he has buried himself. The third servant is not so much condemned as he condemns himself to a place—a life—that knows not joy, but knows only darkness, wailing and grinding of teeth. This place, this life, is self-created as a result of an unrepentant heart.
As those who witnessed Jesus's ascension realized, endings are a beginning. For you, a beloved ministry is about to end; one is beginning. What was a familiar relationship will change. Endings are a beginning. Let's encourage one another not to bury our gifts as we approach the unfamiliar. Let's not bury our talents out of fear. If you feel overwhelmed, sad, or even angry, that's ok! Burying feelings, even feelings of anger, is not the approach I'm suggesting because it's not holistic.
Like God in Jesus, we are made vulnerable and holy by what we love and lay our hearts out for. We wind our passion like a satin bow, wrapped around what we see as beloved and worthy in our lives. Then, in a thousand different ways, and at the most inconvenient time it seems, God calls us to let go of that precious satin bow, and what it protects, and pushes us to move on. All of us, myself included, are on a lifetime pilgrimage and it just may take us our entire journey on Earth to get over this scandal of our vulnerability. Can we realize we are given the very time of our lives for this very purpose, to be stretched by love, best known and felt in letting go; to have our hearts spread as wide as Christ's arms spread upon the cross, to lengthen those heart strings.
My passionate Persian desire is for you to develop to the fullness of your capacity and talents. These talents may be latent and you may have to dig for them as you navigate this unfamiliar landscape, but together, we can overcome every difficulty to develop them. It truly is worth every ounce of effort to enlarge natural horizons which then allows the supernatural ones to have room to grow and expand. What I mean is, give Christ room, not only to grow to His full stature in you, but to have a place within you to roam as He may wish, a place for Him to breathe and stretch.
What I pray for is that you then hold on to these discovered gifts, those talents, and offer them, in abundance, for the kingdom, for the unknown unfamiliar other. I know assuming responsibility can feel like a burden. May we be grateful for our God-given gifts and not bury them, even when the reward for using them is greater responsibility. Let us pray:
Lord Jesus, we thank you for your love so strong. May that love flow through us to others.
May we be patient when change comes slowly.
May we be kind when life seems harsh. May we be gentle when others feel bruised.
May we be humble when things go well. May we be peaceful when anger rises within.
May we rejoice when the truth is discovered.
Love never fails, but we do.
May we hope when things seem hopeless.
May we persevere when the way is hard.
Amen.